MY CLIENTS HAVE HAD THESE BENEFITS:



7 yr old boy: "I'm not daydreaming in school anymore, and I'm getting assignments done a lot faster."

8 yr old boy w/ ADHD: Did not have to start taking prescription medication to treat his attention deficit and impulsivity.

8 yr old girl: Went from being almost unable to clean up her room to doing it quite well and started voluntarily cleaning up other personal areas.

8 yr old boy w/ ADHD: Able to stop taking his prescription medication and still pay attention in school and at home.

10 yr old girl w/ Learning Disability: On grade-level in reading for the first time ever!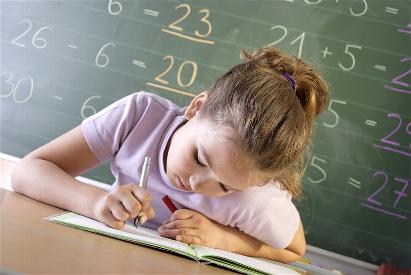 10 yr old girl w/ ADHD: "I was able to ignore the boy who irritated and bothered me in class even though he didn't stop doing it. I'm getting along better with my brothers and sister."

11 yr old boy: "I'm not getting into trouble as often as before, and it has helped my shot in basketball. IM helps you concentrate and is even a little fun."

15 yr old male: "I spent less time studying for exams since my reading was so much better. I could skim my notes and didn't have to try to cram the information into my head."

16 yr old girl: "I'm able to learn new sports easily and feel more coordinated."

17 yr old male: Straight A's for the first time ever! Math homework took about half as long as before.

Parents of two boys w/ ADD: IM has been like a miracle for them! There is nothing else we can attribute the improvement in their behavior to except IM.

26 yr old female professional: "It's much easier to stay tuned in during long meetings. I'm taking better notes, procrastinating less and more organized. It helped me with problem solving, and I'm more confident in large group social settings."

42 yr old male: "Work is easier since I'm able to respond to large numbers of emails more efficiently and concisely. I'm less anxious about decision making and planning."

44 yr old male: "My writing has improved greatly!"

52 yr old female: "I'm able to communicate more effectively and am not irritated by things that used to bother me. I'm coping better since IM."

82 yr old female: "I'm getting much more done around the house and I am steadier on my feet now – my balance is better."
What Clinicians Are Saying About IM:



"Attention, learning, and problem solving depend in part on the ability to plan and sequence actions and ideas. The Interactive Metronome helps individuals systematically exercise and often improve basic motor planning and sequencing capacities."




Stanley

Greenspan, MD
Noted child psychiatrist and former head of the NIMH is Chairman of IM's Scientific Advisory Board

"The Interactive Metronome is spectacularly helpful. It is one of the most promising developments with non-medication of ADHD that's come along in a long while... This is really solid, extremely helpful non-medication (intervention) not only for ADHD but for mental functioning in general."

Edward Hallowell, MD
Author of Driven to Distraction, and leading clinician and speaker on ADHD